The John F. White Story
It all started in 1969. John White founded the business as a high-end custom woodworking company, built on traditional skills and values. Nearly half a century later, the world has evolved dramatically — and so has our industry, our clients and our challenge. Yet, our core beliefs remain the same.
Our uniquely diverse team of thinkers and doers have remained committed to our core beliefs: reliability, professionalism and exceptional service. Since we first opened our doors, we've been working tirelessly to create quality, bespoke pieces of furniture that will last a lifetime.
The Significance of Our Name
We were named after the man who started it all — John F. White. Over 50 years later, our growing team of designers, craftsmen and fitters continue to uphold the level of craftsmanship and quality that JFW has set, which clients have also come to expect from our name.
John F. White Today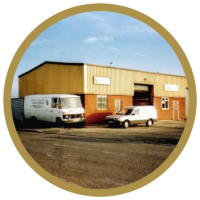 JFW Ltd has come a long way since John started the company with his tool kit and a classic mini, with the goal of manufacturing amazing furniture for our amazing clients. Today, our timeless pieces are available to the rest of the world. Our furniture has become part of interesting spaces everywhere as we now ship our products to international markets such as in Europe and Scandinavia. However, we've never forgotten where we came from. Aside from staying true to our roots, we continue to actively seek opportunities in this market and seize the right ones that would improve our reputation as a world-class manufacturer of high-quality furniture.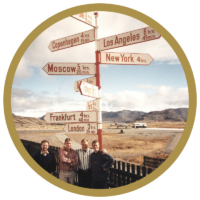 We've grown so much since we first launched five decades ago, but some things will never change. When it comes to manufacturing bespoke furniture, we continue to rely largely on long-standing artisanal traditions. In our 50 years of experience in the field, we've also continued to nurture strong relationships with designers, architects, shopfitters and a diverse range of clientele from both commercial and public sector industries. Working with a plethora of clients has enabled us to learn, adapt and thrive in an ever-evolving landscape of business. It has also allowed us to push the boundaries of our creativity.
Having been in the market for half a century, our long-standing artisanal traditions, our expertise, and our exceptional service will set us apart from the rest. We are proud to be an industry leader, celebrated for our commitment to quality craftsmanship, personalized services and our dedication to our customers.