Two weeks in a row! I haven't been this frequent since last year, maybe its because the website is all shiny and new, I'm a bit like that with a new toy, I just need to make sure that the novelty doesn't wear off and I keep posting all the stuff we've been getting up to, which if you've spoken to me lately you will know is A LOT!!
This week I'd like to share with you our latest project: a custom-made reception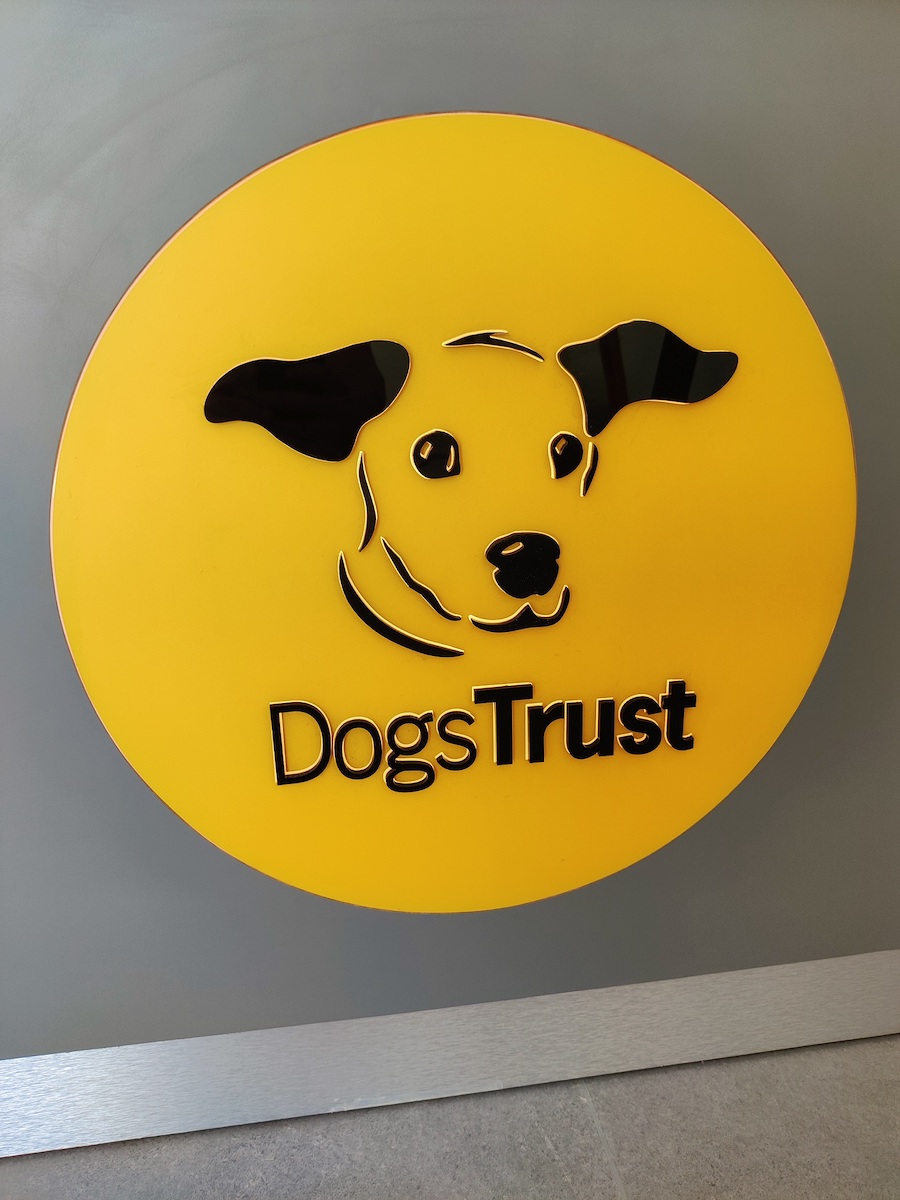 desk for the Dogs Trust Rehoming centre in Salisbury. Dogs Trust is the UK's largest dog welfare charity and we were delighted to work with them and Mcphillips, the main contractor for the project.
The reception desk was designed in house using sizes and a brief that I received on my site visit, I incorporated the Dogs Trust brand colours into the counter just like we did at the Leeds rehoming centre. The counter also features an illuminated sign in the front, which creates a welcoming impression and gives a wow factor for the visitors and staff.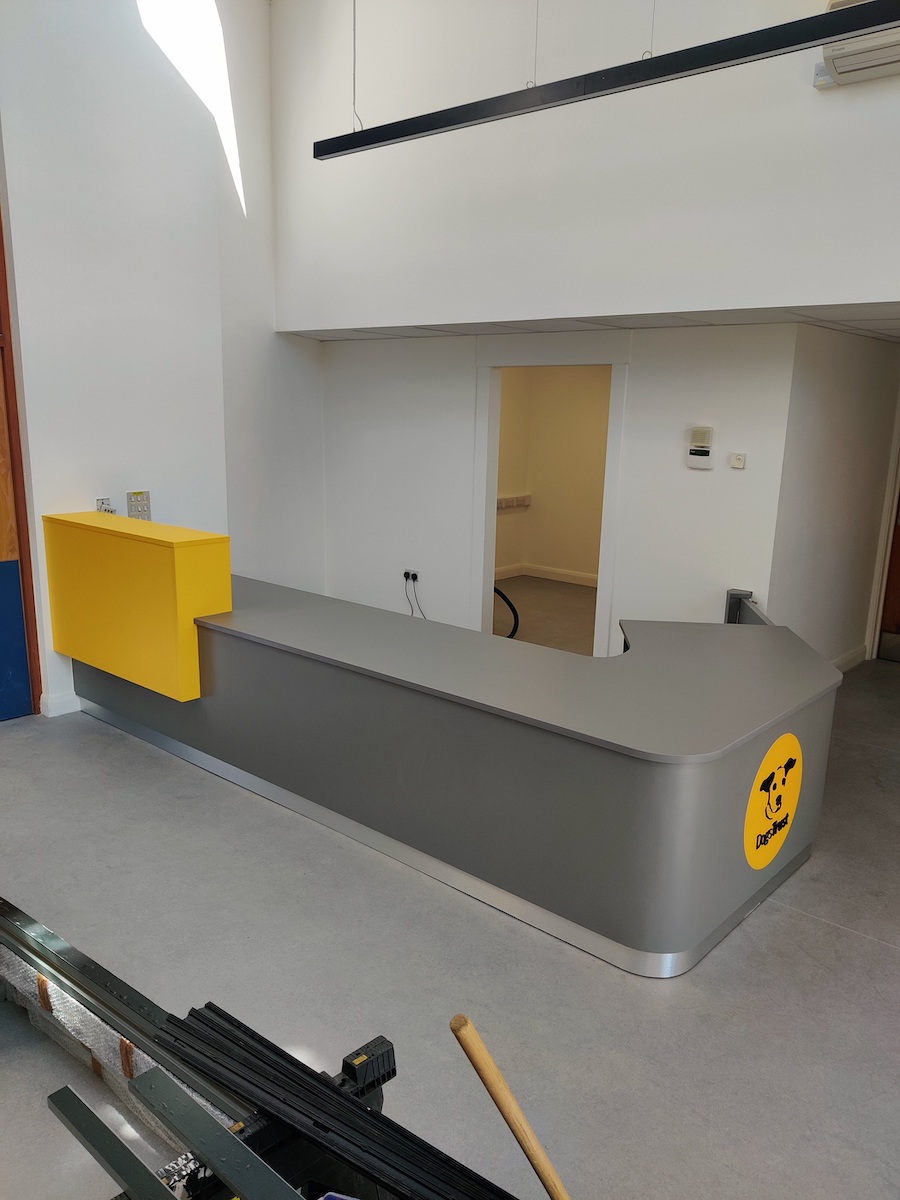 We installed the counter on Tuesday, and we're happy to report that it was a smooth and successful process. The staff at the centre were very pleased with the result and we received some lovely feedback from them. (Especially when we connected the sign up and turned on the lights.
We want to thank Mcphillips and Dogs Trust for choosing us as their supplier and for trusting us with this important project. We hope that the reception desk will serve them well for many years to come.
If you're interested in our bespoke cabinetmaking services, please visit our website jfw-cabinet.com or contact us today. We'd love to hear from you and discuss your needs.
Have a belting bank holiday weekend!!!
Adam